SiriusXM, the home of radio personality Howard Stern, is hoping a fresh logo, new streaming app, better search recommendations, and a slate of new shows and channels will attract a younger, more diverse audience.
Is it too late to buy Apple stock? | Smart Investing
The audio giant has been shedding subscribers throughout the year, revealing in its third quarter earnings released last week that it lost 0.6% of its total user base compared with a year ago, leaving it with 33.96 million subscribers at the end of the quarter. Subscriber revenue decreased 0.4% year over year to $1.59 billion.
At its "Next Generation" press event in New York on Nov. 8, Sirius unveiled a new streaming all-access plan, costing $9.99 a month. (Its current streaming-only plans start at $10.99 a month.) CEO Jennifer Witz told reporters the company wants to "bring subscribers closer to what they love at a competitive price point."
The new SiriusXM app will be available through the Apple Store and Google Play and on Amazon Fire devices starting Dec. 14, with more platforms and features to come in 2024.
The new app is meant to be a cornerstone of SiriusXM's long-term strategy
Taking a page from Spotify and Apple Music's playbook, SiriusXM is trying to catch up with young listeners by offering more personalization and tailored recommendations. It also updated its mascot, a fresh take on its iconic dog, now named Stella.
"Always on" personalization and curation will automatically pivot subscribers to alternative content or songs according to their listening history. Sirius will also provide four curated sections: Music, Talk & Podcasts, Sports, and For You, on a customized landing page for the listener.
While the company will continue to rely on in-car subscribers for near-term growth, the new streaming experience will be the "cornerstone" of its long-term strategy, Witz had told investors in a call last week.
Expanding distribution and reach
The audio company is serious about expanding its reach—it announced an expanded deal with Polestar to launch SiriusXM's 360L audio platform in select car models next year. The number of satellite radio-capable vehicles on the road hit 150 million in September as SiriusXM's penetration rate reached 83% in new vehicles and 53% in used cars at the end of 2022, the company said earlier this year.
SiriusXM also announced a collaboration with audio book giant Audible to share content beginning in early 2024. And starting next year, guests staying in select US Hilton hotels will be able to access SiriusXM through their in-room entertainment service.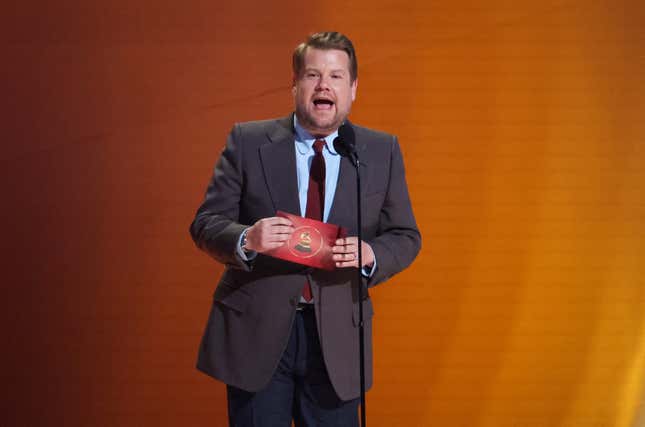 New original shows and channels
Witz noted last week on the earnings call that the company's TikTok radio channel has been a "great success," with young listeners especially.
New to the roster, meanwhile, will be shows with Kelly Clarkson, John Mayer, and Shaggy, and several additional genre music channels such as soul, R&B, and hip hop from the 2000s. A new crime channel curated by audiochuck, the podcast production company behind Crime Junkie, will give home detectives fresh cases to solve. And TV personality James Corden will debut his first weekly audio show exclusively on Sirius after his surprise departure from the Late Late Show on CBS.
But there's still one star who is missing from the roster. Howard Stern teased reporters by introducing Taylor Swift to greet the press conference. Sadly, he joked, she didn't show up.
ZEPETO Zems Farming Techniques: Unveiled
latest cheats match master free coins generator 999k coins
TikTok Coin Generators: What to Watch Out For
Boost Your Brawl Stars Experience with Free Gems
generator gold and gems free for dragon city soultricks
how to free rubies family island game 2023 youtube
hay day all the ways to get free diamonds pocket gamer
litmatch app cheats 2022 generator diamonds vip premium
myths of moonrise codes january 2023 free gifts gamer tweak
css tricks tips tricks and techniques on using cascading style
evony the kings return hack unlimited gems generator nifty gateway
dice dreams free rolls collect daily gifts and rewards
project makeover gems and coins hack cheats coub
beach buggy racing 2 generator coins and diamonds free
TikTok Coin Generators: Fact vs. Fiction
Estrategias para Monedas TikTok Gratis: Consejos de Expertos
LivU Video Chat Free Coin Generator Insights: Truth vs. Fiction
The Power of Free Spins in Coin Master: Explained
Mastering TikTok Coins: Expert Insights
Strategie per Monete TikTok Gratis: Consigli degli Esperti
The Ultimate Game Changer: Free Coins in LivU Video Chat
What Every Player Should Know: Coin Master Free Spins Farming
Avakin Life Avacoins Hack: Elevate Your Gaming Experience
How to Get Credits in Bingo Blitz Legally and Quickly
The Science of Spins Farming in Coin Master