Tuesday briefing: Why eco-conscious King Charles is announcing new gas and oil projects today | Environment
Good morning to all our readers, but especially King Charles, who we wish lots of luck with his debut speech as monarch for the state opening of the UK parliament today (he delivered the Queen's Speech last year, but only as a stand-in).
His first King's Speech, in which Charles will set out the government's legislative priorities for the new parliamentary session, features plenty of policies (here's a summary) designed to create dividing lines between the Conservatives and Labour ahead of the next general election.
It's always strange to hear these kinds of highly political proposals recited by the monarch, but that's democracy, I guess! Speaking of anachronistic fossils being exploited by the Conservatives: for Charles, a committed environmentalist, the item most likely to cause the imperceptible elevation of one of his massive regal eyebrows is surely a new plan to offer annual licences for gas and oil projects in the North Sea.
The government says that its plan will improve the UK's energy security, bring in more tax revenue, protect jobs, and won't do any harm to the environment anyway. Energy policy experts ask that you hang on a minute and run that one past them again. Today's newsletter, with Guardian environment editor Fiona Harvey, unpicks a complicated plan that looks like a straightforwardly dubious idea. Here are the headlines.
Five big stories
In depth: 'In climate terms, we can't afford any of it'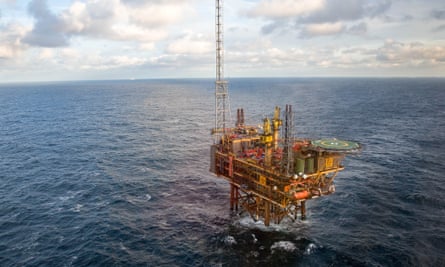 Five months ago, when it emerged that Labour would end new gas and oil exploration in the North Sea, Rishi Sunak dismissed the idea as evidence that Keir Starmer's policy had been written by "eco-zealots at Just Stop Oil".
While very few voters are likely to confuse the Labour leader with a radical activist glued to a highway, and in fact similar bans in countries like Denmark, France, Ireland and Sweden suggest the idea is decidedly mainstream, the Conservatives are now elaborating on that attack with a policy that creates one of those fabled political dividing lines: where Labour would ban all new North Sea exploration, the Tories would instead create an annual mandate for the regulator, the North Sea Transition Authority, to offer new licences.
Here's what you need to know.
---
How does the system work at the moment?
"There are three stages in the licensing for oil and gas," Fiona Harvey said. "There's exploration, then development, then production. Exploration is the speculative bit where you say, we think there may be oil here, we'd like to find out."
New oil and gas licences were suspended in 2020 before a new round of applications was allowed in 2022, ultimately leading to 27 new licences being offered last month. That decision technically fit with the government's net zero obligations, said Fiona, because the emissions produced by how that oil and gas is ultimately used do not count in the UK's ledger if it is exported: "The climate change committee said that we can't stop you, but we don't think you should do it." In a letter to Kwasi Kwarteng, then the energy secretary, the committee (CCC) said it would support "a tighter limit on production, with … a presumption against exploration". But, said Fiona, "Kwarteng was able to present that as a seal of approval."
---
What would the new proposals change?
It would make the annual offer of the chance to apply for exploration licences compulsory for the regulator. "Instead of leaving it at the discretion of the secretary of state, which is roughly how it has been managed, the new system would effectively mean that the clockwork keeps moving unless you take a decision to stop it," Fiona said.
Tessa Khan, executive director of campaign group Uplift, pointed out on X (formerly Twitter) that the North Sea Transition Authority is already free to hold annual licencing rounds if there's a demand, and indeed "there have been annual licensing rounds for most of the past decade"; the difference is that now it would be obliged to do so. She called the move "pure political posturing".
"It is already very easy for the government to license new oil and gas exploration," Fiona said. "As we saw in 2022, the CCC's terms of reference don't allow them to say no you can't, so that check is a fig leaf. It's not as if there are all these oil and gas producers saying, woe is me, the licensing regime is too difficult."
Instead, the main reason that the big players don't look for new oil and gas in the North Sea is that they know that there are more efficient uses of their resources elsewhere. "The North Sea is in decline – everyone has known this for a long time," Fiona said. Dr Simon Evans, senior policy editor of the Carbon Brief website, pointed to data from the North Sea Transition Authority which suggests that gas production from the North Sea will drop by 97% by 2050 – and 95% even with new licensing rounds.
---
Why does the government say it wants to do it?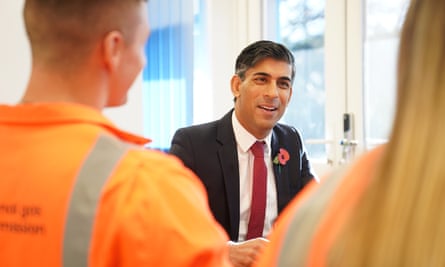 "The really important thing is that even the independent climate change committee has acknowledged that when we reach net zero in 2050 that we're still going to need oil and gas," the energy secretary, Claire Coutinho, told Sky News yesterday. "If we do need to use oil and gas, my preference is that it comes from here."
She claimed that the new policy would protect 200,000 jobs, provide tax revenues that could be invested in the transition to green energy, and protect the UK against unreliable imports. The government also says that gas and oil produced in the UK are greener than the imported alternatives.
But these arguments don't appear to stack up:
1. While gas and oil will still be part of the mix in 2050, it will be a far smaller piece of the energy pie.
2. There is no guarantee that new exploration means new supplies: research by Uplift found that from the hundreds of North Sea licences issued since 2010, just 16 days worth of gas supplies have been produced.
3. That equation suggests that in the long term, you can't simply protect jobs by keeping the industry on life support. "It is fundamentally a declining industry," Fiona said. "Instead of offering tax breaks to support that, the investment should be in higher paying jobs in green industries." The current position might be compared to bolstering the candlestick trade shortly after the invention of the lightbulb.
4. Any tax revenues would not come for decades until the fields came online, suggesting that claims that they can be used to support a green transition offer a pretty incomplete picture.
5. Finally, while it is true that the emissions from North Sea gas and oil compare favourably to the government's chosen comparator of imported liquified natural gas, that isn't really a sensible measure. Most imported UK oil and gas comes from Norway, Carbon Brief notes, and produces about a third of the emissions.
It's also worth pointing out that if the UK wants to hang on to more of the oil and gas it produces in the North Sea, it will still have to pay market rates – figures which are set globally, and which UK production is too trivial to seriously impact. That's why the government isn't claiming that the policy will change the price consumers pay for energy.
---
So does the policy matter?
If you were being charitable, you might say that the government's plans are merely an irrelevance: without much evidence that the big energy companies are demanding new exploration licences, it doesn't much matter if they're offered annually or not.
But the big picture is that many authorities beyond Just Stop Oil say that any new oil and gas exploration is incompatible with the global imperative of reaching net zero – from the International Energy Agency to the Intergovernmental Panel on Climate Change.
"In climate terms, we can't afford any of it," Fiona said. "But just as harmful as the direct impact is the signal it sends, and the credence it gives to anti-net zero voices who say, it doesn't matter what we do because we're tiny, so let's carry on. It boosts the wreckers of the climate overseas who do want to continue to exploit fossil fuels, and can say, 'well, the UK is doing it, and they claim to be climate champions'.
"If the government persists in saying, we have a world beating climate policy, and we can do that while squeezing every last drop of oil and gas, what does that say? If we're to believe both of these things are true, they have to be true for everyone."
What else we've been reading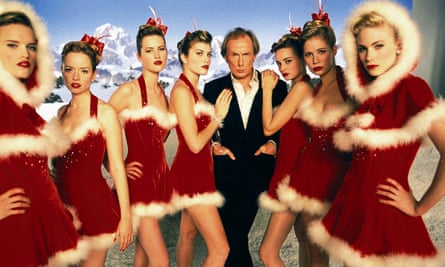 Sport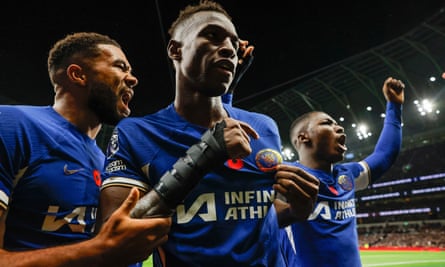 Football | Tottenham Hotspur's hopes of returning to the top of the Premier League were dashed in extraordinary fashion as they lost 4-1 at home to Chelsea after a hat-trick from Nicolas Jackson (above centre) in a chaotic London derby that Tottenham finished with nine men. Jacob Steinberg writes that at times the game was "like watching an overexcited toddler experience a sensory overload".
Cricket World Cup | Sri Lanka's Angelo Mathews has made history after becoming the first player in 146 years of international cricket to be timed out. It ended up being the chief talking point of a three-wicket win that put Sri Lanka out of contention and took Bangladesh to seventh in the table.
Football | Megan Rapinoe will play the final game of her career in the National Women's Soccer League final. Veronica Latsko's second-half goal was all Rapinoe's OL Reign needed to defeat the San Diego Wave 1-0, and earn a spot in the NWSL championship game on Sunday.
The front pages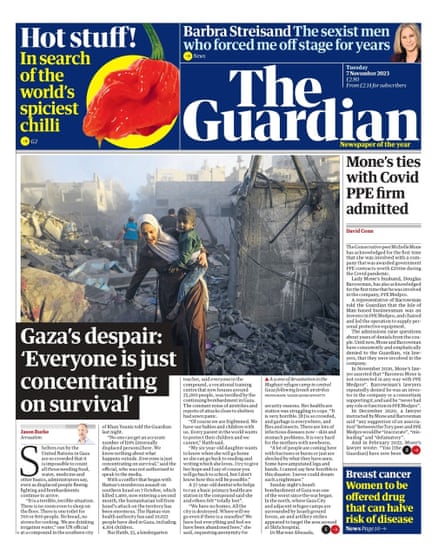 The Guardian's front page today is dominated by our picture lead: "Gaza's despair: 'Everyone is just concentrating on survival'". "Poppy seller, 78, 'punched by protesters'" – that's the Daily Mail, while the Express says "Police: call off protests on Armistice weekend to avoid violence". The Daily Mirror has "Michelle Mone 'shock' –Finally … she admits PPE link". The i previews the throne speech with a rare bit of wordplay under its masthead: "Green King forced to announce shredding of eco policy". A medical story leads several papers. The Daily Telegraph has "Daily pill halves risk of breast cancer", while the Times headlines it "Thousands to be spared cancer with 4p-a-day pill", and the Metro says "300,000 get drug to avoid breast cancer". The top story in the Financial Times today is "Trump defiant amid heated turn on witness stand in New York fraud trial".
Today in Focus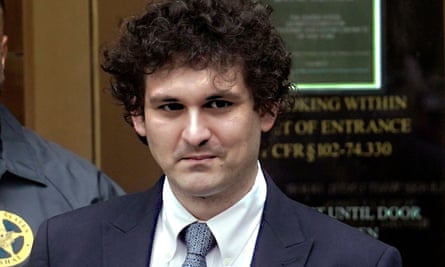 Crypto on trial: the downfall of Sam Bankman-Fried
Sam Bankman-Fried, founder of cryptocurrency exchange FTX, is facing up to 110 years in jail after being found guilty of fraud on a massive scale, exposed when his company collapsed last year. Blake Montgomery reports
Cartoon of the day | Ben Jennings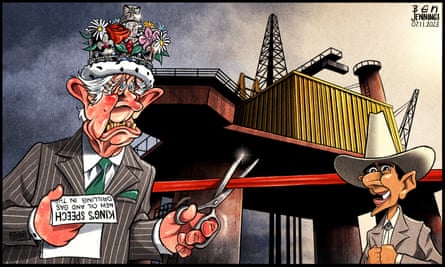 The Upside
A bit of good news to remind you that the world's not all bad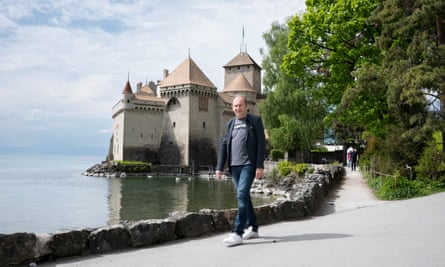 Parkinson's disease can be debilitating for patients, and although drugs improve symptoms, normal mobility is not commonly restored. This is not the case for Marc, 63, from Bordeaux, who was the first patient ever to receive a spinal implant – and can now walk without any issues.
Although the implant has yet to be tested in a full clinical trial, the results are promising and there's hope that the new technology may open a new medical era into how movement deficits are treated. "Every Sunday I go to the lake, and I walk around six kilometres, it's incredible," Marc said.
Sign up here for a weekly roundup of The Upside, sent to you every Sunday
Bored at work?
And finally, the Guardian's puzzles are here to keep you entertained throughout the day – with plenty more on the Guardian's Puzzles app for iOS and Android. Until tomorrow.

ZEPETO Zems Farming Techniques: Unveiled
latest cheats match master free coins generator 999k coins
TikTok Coin Generators: What to Watch Out For
Boost Your Brawl Stars Experience with Free Gems
generator gold and gems free for dragon city soultricks
how to free rubies family island game 2023 youtube
hay day all the ways to get free diamonds pocket gamer
litmatch app cheats 2022 generator diamonds vip premium
myths of moonrise codes january 2023 free gifts gamer tweak
css tricks tips tricks and techniques on using cascading style
evony the kings return hack unlimited gems generator nifty gateway
dice dreams free rolls collect daily gifts and rewards
project makeover gems and coins hack cheats coub
beach buggy racing 2 generator coins and diamonds free
TikTok Coin Generators: Fact vs. Fiction
Estrategias para Monedas TikTok Gratis: Consejos de Expertos
LivU Video Chat Free Coin Generator Insights: Truth vs. Fiction
The Power of Free Spins in Coin Master: Explained
Mastering TikTok Coins: Expert Insights
Strategie per Monete TikTok Gratis: Consigli degli Esperti
The Ultimate Game Changer: Free Coins in LivU Video Chat
What Every Player Should Know: Coin Master Free Spins Farming
Avakin Life Avacoins Hack: Elevate Your Gaming Experience
How to Get Credits in Bingo Blitz Legally and Quickly
The Science of Spins Farming in Coin Master