A man who planted a sapling at the site where the Sycamore Gap tree previously stood at Hadrian's Wall in Northumberland has said it is "devastating" that it has been removed.
The National Trust dug up the young sycamore planted by 27-year-old Kieran Chapman metres away from the stump of the historic tree, which was illegally felled overnight on Wednesday.
Chapman, who is from Westerhope in Newcastle, said he had got the tree from a garden centre and taken it to the site to "try and restore people's faith in humanity".
Speaking to the Newcastle Chronicle, he said he planted the tree "just because everyone was devastated about it, including myself. I planned to go and take the dog for a walk next weekend there.
"The day before the tree was felled, I said: 'I'm going to go to Sycamore Gap next weekend because I'm busy this weekend.' But I got an early finish yesterday so I thought, I'm going to restore people's faith in humanity, bring a smile back to people's faces and just give them a bit of hope."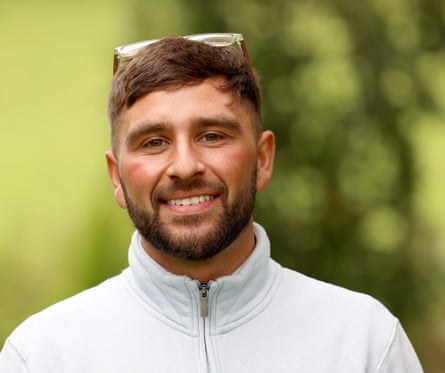 However, it is a criminal offence to damage a Unesco world heritage site and the National Trust was keen to discourage any other would-be planters.
A National Trust spokesperson said: "We understand the strength of feeling following the events at Sycamore Gap this week – and are grateful for the many offers of support and good wishes we've received from near and far. It's important for everyone to remember that the site is a scheduled ancient monument and a globally important archaeological setting, with Unesco world heritage designation, and that altering or adding to it can damage the archaeology, and is unlawful without prior consent from government."
Fences have now been erected around the stump to stop it being damaged and to prevent souvenir hunters from taking pieces of the tree home with them.
No charges have yet been brought, despite two arrests on Friday and Saturday of a 16-year-old boy and a man in his 60s.
Both have been released on police bail pending further inquiries.
A man who was questioned by police investigating the felling claims he was forced to defend his reputation over the weekend after speculation on social media of carrying out the crime as revenge for being evicted from his farm, following a longrunning dispute with his landlords, the Jesuits in Britain.
Walter Renwick, a 69-year-old former lumberjack, told the media he was not the one who cut the tree down.
"I am a former lumberjack and I have just been kicked off my property," he told the Sun. "So I can see why people have pointed the finger. My brother came down to make sure I hadn't been arrested, as he had heard the rumours. It's very sad. It's an iconic tree."
Police officers and park rangers at the scene said they believed the tree had been sliced skilfully with a sharp chainsaw by someone who knew what they were doing.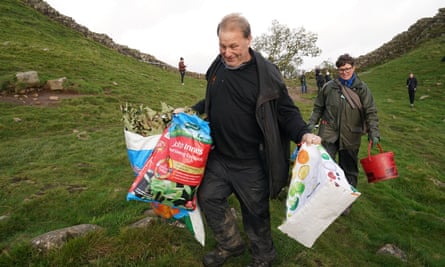 Reacting to social media gossip, he told the Mail: "The speculation is bloody ridiculous. I'll tell you this much, I wouldn't be so sad to do that."
Renwick said: "It was a lovely tree, an iconic tree, but I mean, to go up there and cut that down, I'm not that stupid."
Locals said they heard nothing during the night due to high winds from Storm Agnes – and woke to find the tree split from its stump.
The National Trust and Northumberland national park hope the tree might regrow, which is common for sycamores, but the age of the tree might make this difficult.
The National Trust said rangers had been out to collect seeds and pieces of the tree to graft on Friday, though it "is not the ideal time of year" to be cultivating them.
Free TikTok Coins: The Easiest Methods
Get Free TikTok Coins: The Ultimate Guide
Consejos de Seguridad para Ganar Monedas TikTok Gratis
Enhance Your LivU Video Chat with Free Coins
How to Earn Free Spins in Coin Master: Step-by-Step Tutorial
Avakin Life Avacoins Generator Scams: What to Avoid
Bingo Blitz Credits Generators: What Really Works?
The Secret Formula for Spins Generation in Coin Master
genshin impact free primogems code updated gamerpower
The Future of ZEPETO Zems: Trends and Predictions
match masters free boosters match masters daily gifts
How to Get TikTok Coins Legally and Quickly
Boost Your Brawl Stars Experience with Free Gems
TikTok Coin Hack: A Comprehensive Overview
Massimizza le Tue Guadagni in Monete TikTok con Questi Suggerimenti
Elevate Your Chat Experience: Free Coins in LivU Video Chat
Effortlessly Get Free Spins in Coin Master
Avakin Life Avacoins Hack: Elevate Your Gaming Experience
Bingo Blitz Credits Hack Safety: Best Practices
Coin Master Spin Generator Review: Best Practices
TikTok Coin Farming: What You Need to Know
Obtenez des pièces TikTok gratuitement en quelques étapes simples
The Secret Sauce to TikTok Coin Generation
Unlocking TikTok Coins: Proven Strategies
Trucos de Monedas TikTok: ¿Realmente Funcionan?