'The dog's very happy': water-conscious Swedish islanders compete for ugliest lawn title | Water
Dry, brown grass is no longer a source of shame on one Swedish island where residents have been competing over the "ugliest lawn" in an attempt to save water – and it seems the trend is spreading.
"It was the easiest competition to win, I didn't have to do anything," said this year's winner Stina Östman, a resident of Sweden's largest island of Gotland, who has mixed feelings about her victory. "It's always nice to win, even if you are the worst," she said.
Judges described it as "a very ugly and in no way useful lawn – unless you're a sparrow".
Gotland's ugliest lawn contest was created last year because of an irrigation ban which prevented residents from watering their lawns.
The purpose of the competition is to make people aware of water shortages on the island, which is in the middle of the Baltic Sea. An OECD report from 2022 said water availability in Gotland was expected to decrease by 13% between 2021 and 2050.
Following widespread enthusiasm for brown lawns in Gotland, other competitions have popped up in seven municipalities in Sweden this year, as well as three in Canada, in an effort to encourage people to use less water.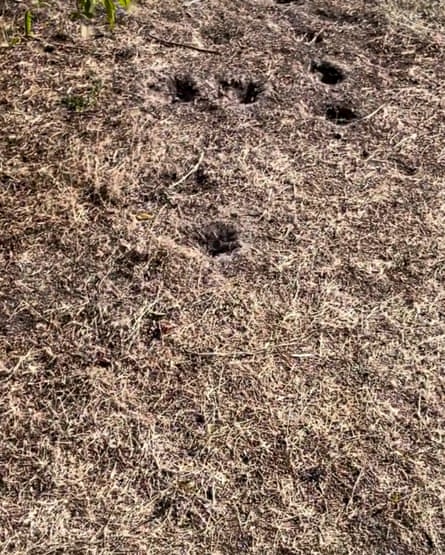 "We shouldn't be embarrassed if our lawns are not perfect or green. I don't feel ashamed – I'm happy to show the world – or at least Gotland," said Östman. Included in her prize was a T-shirt announcing her victory and a diploma.
The runner-up, Madeleine Fagerlund, said: "I was a little bit sad not to win – it's a really ugly lawn, it's just sand practically. We had a really dry spring. I think I deserved to win – but actually Stina's lawn was quite ugly too."
Fagerlund's neighbours have been complaining about her garden since she moved in. "The dog loves to dig in the dust, so there are a lot of holes and bumps, so at least he's very happy," she said.
A report from the OECD praised the ugly lawn contest as a way to adapt to a changing climate. The report said the "innovative competition" had "helped to reduce water consumption and inspired a debate about water use outside Sweden's borders". Earlier this year, research showed 25 countries were facing extreme water stress, affecting more than a quarter of the world's population.
Residents of Gotland are now challenging the world to share images of their ugly lawns. Johan Gustafsson, who works for Differ Agency, which does communications for the Gotland region, organises the competitions. He said: "Lots of people would like to see similar competitions in their local communities, and that is where the idea was born to make it a global competition."
He said: "It's a cultural norm in Sweden to have a well-kept lawn, like it is to have your house in order. An ugly lawn is considered a sign that something is wrong, that you are not on top of things."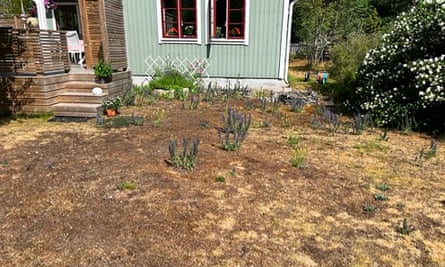 He said he believed Australia, the US and South Africa could have some strong contributions. In arid areas of the US, water used on lawns and gardens accounts for 60% of household water usage, according to the Environmental Protection Agency.
Gustafsson said: "We wanted to make sustainability communication positive – it's common to see negative headlines that make you feel bad. This is the opposite – the competition made people smile and they didn't have to do a thing to participate, they could just relax and have a cup of tea. We think that also made it a success."
People can enter by sharing a picture on Instagram with the hashtag #worldsugliestlawn or emailing uglylawn@gotland.se. The jury will select the winner in December 2023. Already someone from Berlin has submitted an entry to the global competition. "Berlin is always good at ugliness contests," they wrote.
ZEPETO Zems Farming Demystified
free match master coins generator 2023 without human
The Art of Earning TikTok Coins
Brawl Stars Gems Farming Strategies: Success Tips
dragon city free rewards get 15 gems by following next steps
lq jsh free rubies family island generator v4609 at main
hay day hack generator s profile hackaday io
litmatch free diamonds app apk download for android ste primo
moonrise cheats cheat codes hints tips cheatbook
pull the pin puzzle ball game on the app store
evony the king returns mod apk v4 38 4free download
dice dreams free rolls derničre version pour android apkgk com
request project makeover hack requests iosgods
beach buggy racing mod apk 2023 01 11 شراء مجاني happymod
Unlocking TikTok Coins: Proven Strategies
Estrategias para Monedas TikTok Gratis: Consejos de Expertos
Your Path to Village Mastery: Coin Master Free Spins
Free Avacoins in Avakin Life: The Future of Virtual Reality
Bingo Blitz Credits Farming: Your Ultimate Guide
Coin Master Spins Farming Techniques: Unveiled
genshin impact 3 4 codes january 2023 free primogems mora
ZEPETO Zems Hack Safety: Best Practices
match masters free coins free boosters free gifts daily links
The Art of Earning TikTok Coins
How to Get Gems in Brawl Stars Effortlessly