'When I saw it I was appalled': row over modern fountain splits Yorkshire town down middle | Yorkshire
Ilkley is an affluent, leafy town, one point of Yorkshire's "Golden Triangle" where average house prices top £560,000. Last year it was named the best place to live in the UK, and its tree-lined streets hark back to the days when it was a spa town where wealthy Victorians took the waters, Charles Darwin among them.
Now the peace and quiet of this favourite municipality of the middle-classes is being rocked by a row between the, often older, traditionalists in the town and a charitable body of volunteers who were hoping to give it just a flick of a modern makeover. The fight centres on the proposed design of a fountain, to be built at the heart of the town at the junction of its two wide shopping avenues.
Roger Yaxley, who retired to Ilkley seven years ago, is leading the charge against the new fountain. "I know for a fact that the majority of Ilkley doesn't want this modern creation," he said. He says that when he saw the winning design he was "appalled". "We're all pretty old in Ilkley, and this is not what people want."
Yaxley describes himself as "a rebel", and one with many causes. In 2019, he decided that the flower beds and planters outside the town's train station needed a revamp. He set about doing the work himself, and only stopped when Bradford Council, Ilkley's local authority, issued him with an enforcement notice.
Ilkley is the latest town to find itself with a seemingly innocuous project suddenly at the heart of a row, which is often about much more than it seems. In the summer, a disagreement broke out in Salisbury over a council plan to replace single-use hanging baskets and planters with environmentally sustainable planting. It garnered pages of stories in the national press. "Salisbury is being wrecked by left-wing obsessives," said the Telegraph at the time.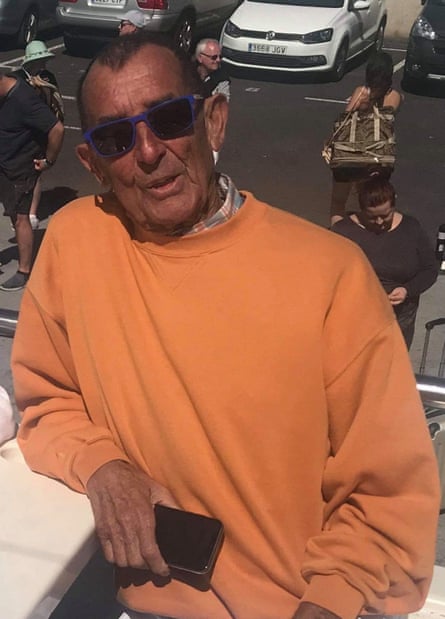 In the case of Ilkley, the modern design for the town's fountain, based around nature, seems to be too much for some locals.
It all started after Improving Ilkley, a charitable body of volunteers leading the project, invited applications from professional artists and designers. The 17 entries were whittled down to a shortlist of three by local dignitaries, the Civic Society and the Manor House museum, and residents were given the chance to comment on their favourites when they were published in the local paper, the Ilkley Gazette.
Juliet Gutch and her husband, Jamie, were behind the winning design, which features a representation of sphagnum moss, which grows on Ilkley Moor, and becomes carbon-capturing peat, and which would be fed by water running off the moor and operate through gravity.
"The aim of our design is for it to be part of a shift in perspective, and we loved the idea of playing with scale and celebrating this tiny plant right at the centre of the town," said Juliet. "It seems like a small number of people are now in opposition to our design, and we don't really want to get into a position of conflict where it's a binary choice between us and a traditional stone fountain, so the project really does have to be paused while people find a way to resolve this."
As a result of the opposition to it, and a rival proposal put forward for a more traditional fountain, the brakes have indeed been put on the scheme.
"We've taken the decision to pause everything while we just speak to everyone again," said Louise Hepworth-Wood of Improving Ilkley. "We have already gone though all the proper processes to get to this point but, at this stage, things have been derailed somewhat by a strong vocal minority."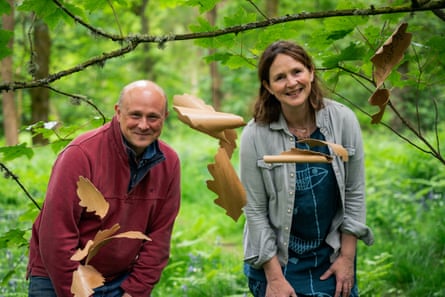 But it's not quite as simple as just scrapping one design and installing a new one, says Hepworth-Wood. Improving Ilkley has worked with Bradford Council, which owns the space, on not just installation of the fountain but the long-term maintenance plan. She says: "The design that was chosen is sustainable, cost-effective and cheap to maintain. We're a small group of volunteers. If we ultimately have to walk away from this, it doesn't mean another fountain design can be automatically installed. The whole process needs to be gone through again. Ilkley deserves something beautiful, and if it doesn't get it, it's Ilkley that loses."
There have been pledges of more than £25,000 for the project, the lion's share from the Ilkley Business Improvement District (BID). Others have come from individuals and organisations such as the town council and Civic Society. But some are now discussing again their financial commitment in the light of the opposition from Yaxley and his faction.
For a place that, on the surface, seems fairly genteel, Ilkley can be a scrappy little town. There's a big row underway about plans to reduce the speed limit to 20mph on several streets, and the Ilkley Clean River Group is waging an active war against utility company Yorkshire Water pumping sewage from a treatment centre into the River Wharfe which runs through the town.
Professor Becky Malby leads the Clean River Group and says: "The fountain is symbolic of the junction we find ourselves in as a town. On the one hand, we have achieved so much together, but we find ourselves caught in the competition between democracy, where we solve our problems through discussion, consultation and representation, and the vocal minority wielding power through undermining and disrupting democracy.
"We have to hold our nerve, and not be diverted by the disruptive few masquerading as the voice of the people."
توجيهات خبراء للاستفادة القصوى من العملات TikTok
Boost Your TikTok Influence with Free Coins
A Deep Dive into TikTok Coin Generation
Primero la Seguridad: Protegiendo tu Cuenta al Ganar Monedas
Free TikTok Coins Today: Quick Tips
Free TikTok Coins: The Easiest Methods
La science de la récolte de pièces sur TikTok
TikTok Coin Farming Demystified
TikTok Coin Hack: A Comprehensive Overview
Ce que chaque utilisateur devrait savoir sur la récolte de pièces TikTok
How to Earn TikTok Coins: Step-by-Step Tutorial
TikTok Coin Generators: What to Watch Out For
Geheimnisse zum Sammeln von Kostenlosen Münzen auf TikTok
Maximize Your TikTok Earnings with Free Coins
Free TikTok Coins: Your Path to Fame
Méthodes légales pour obtenir des pièces gratuites sur TikTok
Get Free TikTok Coins: The Ultimate Guide
TikTok Coin Generators: Fact or Fiction?
Consejos de Seguridad para Ganar Monedas TikTok Gratis
Free TikTok Coins: Your Ticket to Stardom
Boost Your TikTok Influence with Free Coins
Der Einstieg in TikTok-Münzen: Ein Leitfaden für Anfänger
A Deep Dive into TikTok Coin Generation
TikTok Coin Hacks: What Experts Recommend
طرق مضمونة للحصول على العملات في TikTok