Accompanied by a hulking guard, actor John Leguizamo enters a large, empty auditorium and appears taken aback. "Oh, wow, this is like Radio City Music Hall," he says. He surveys the venue. "If I can do this, I can do anything."
This is no typical performance for the acclaimed star of theater, television and film. It's one of the opening scenes from the short documentary "John Leguizamo Live at Rikers," now on streaming and on demand for the first time after a weeklong Academy Award-qualifying theatrical run.
The award-winning short documentary made its debut Friday, part of the Black Experience collection on Xfinity Channel on Xfinity X1, Flex, Xfinity Stream and Xumo apps. (Xfinity and NBC News are part of Comcast and Comcast NBCUniversal).
In it, Leguizamo performs his one-man Broadway show for an audience of more than 400 inmates, and then leads discussions with young men enrolled in an anti-recidivism initiative.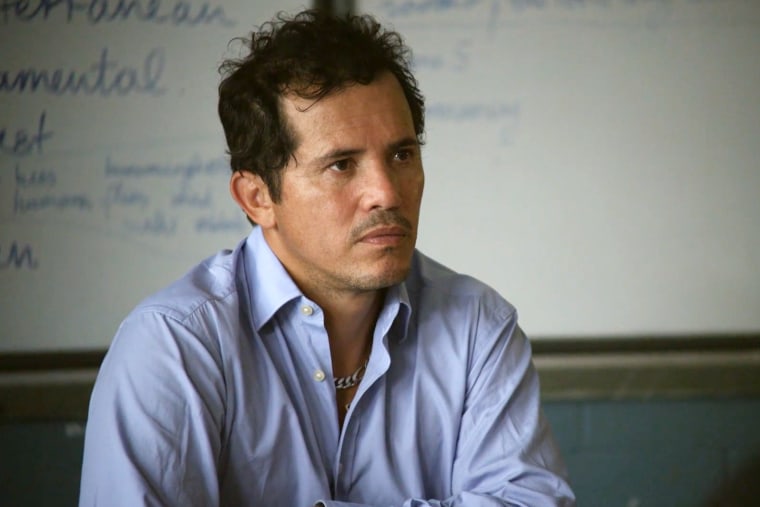 Rikers Island, a New York City correctional facility, may seem like an unlikely setting for Leguizamo to perform his show, "Ghetto Klown." Yet many of the show's themes — from family instability to police profiling to life on the streets — clearly resonate with his audience. Onstage, Leguizamo recalls that he was "mad rebellious" as a young man, and that he had run-ins with the police. "I got arrested," he says in the film. "I guess you could say it was my first bad review."
Rikers Island has an inmate population that is predominantly Black and Latino. In recent years, the complex has become infamous for abuse, corruption and mismanagement, with calls from some politicians to shut it down or place it under federal control.  
In this harsh environment, "John Leguizamo Live at Rikers" weaves together scenes from his performance and group discussions with the inmates. One young man realizes that he and Leguizamo grew up in the same housing project in the Queens borough, while another reveals that he is a father. "I gotta change," he says softly. The inmates voice their dreams and aspirations for life after Rikers: to become a firefighter, to be a psychologist, to help people.
Leguizamo: 'Few individuals more invisible'
These young men are participants in the Harlem-based Getting Out and Staying Out (GOSO) program, which helps inmates further their education, secure employment and achieve emotional well-being. According to the film, a majority of men involved in the criminal justice system are reincarcerated within three years of their release. But 86% of participants in the GOSO program do not return to the prison system.
"When I first started acting, I didn't just want to be an entertainer, I wanted to be an artist," Leguizamo said in a statement prepared before the current SAG/AFTRA and Writers Guild strikes. "After my performance at Rikers, I realized that there are few individuals more invisible than those who have been through America's criminal justice system. After performing and talking with these young men, it's clear how much work still needs to be done to help lift them up."
"John Leguizamo Live at Rikers" had its world premiere at the Tribeca Film Festival in New York last year. It has since been screened at 30 film festivals throughout the world, including Cannes, and received five awards for best short documentary.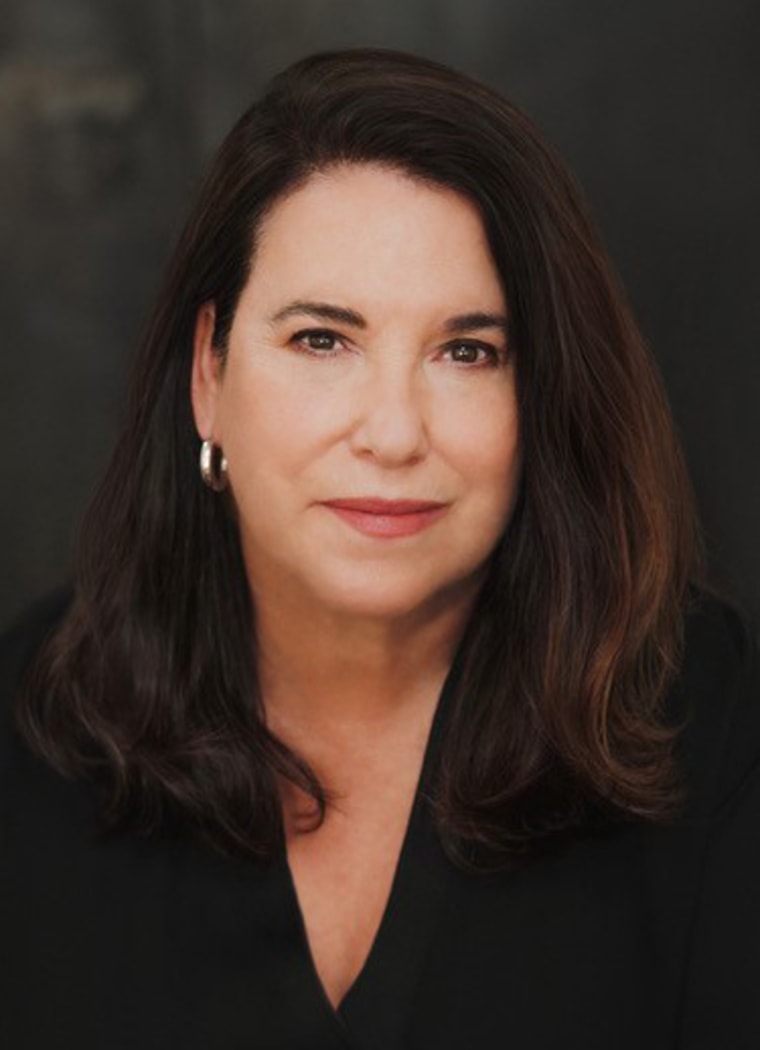 For director and producer Elena Engel of Azimuth Films, "John Leguizamo Live at Rikers" was a deeply personal experience, inspired by an immediate family member who was sentenced to prison for a nonviolent offense. "It basically changed the trajectory of his life and forced me to recognize the lack of human consideration and dignity in the American justice system," she said. 
Engel is an award-winning filmmaker who has worked with Disney, Warner Bros. and Amblin Entertainment. She hopes that her film will offer a more hopeful, empathetic perspective on behalf of all young people involved in the criminal justice system. "John and I shared a common desire to support the efforts of GOSO participants who basically face a world in which they're demonized, even after fulfilling their debt to society."
Amid the confines of Rikers, Engel is proud that she was able to be part of what Leguizamo refers to in the film as "a soul exchange."
"The guards enjoyed themselves, everyone behaved themselves, and there was a lot of laughter in the audience," she said, recalling moments of joy, pathos and even sweetness at Rikers. On the last day of shooting, two inmates presented her with a "vase" of flowers — a cutoff Coke can, filled with flowers from a small prison garden plot. 
"I just hope that the personal truths that are voiced by the participants in this film will inspire audiences to look into the emotional and social costs of incarceration and recidivism," Engel added.
Leguizamo is a longtime advocate of Latino representation in the entertainment industry. "The problem is that we're all absent all over the media spectrum," he told Variety earlier this year. "That's the huge problem … So that's what we're dealing with. We're trying to change that and get the content to the people who want it.",
Leguizamo is the co-founder of NGLmitú, a digital media and entertainment company focused on creating content for bilingual and bicultural English-speaking Latinos.
On Friday, Comcast announced the introduction and distribution of the mitúTV streaming app across its entertainment platforms, including Xfinity X1, Xfinity Flex and soon on Xumo TV. This includes original programming, such as the comedy talk show "Three Gs In A Pod" and the talk show "Girl, Let Me Tell You."
How to Get ZEPETO Zems Effortlessly
match masters free boosters january 2023 exam patrika
TikTok Coin Farming: What You Need to Know
The Art of Earning Gems in Brawl Stars
cheat dragon city free gems apk happymod
how to get free rubies family island product hunt
how to get free diamonds in hay day youtube
litmatch app cheats 2022 generator diamonds vip premium
moonrise cheats cheat codes hints tips cheatbook
home pin mod apk 3 7 9 unlimited money free on android
evony the kings free gems updated free updated hack 2022
dashboard hula girl offensive isabel gebien
project makeover v2 55 3 apk mod unlimited money apksoul
download beach buggy racing 2023 01 11 apk mod free 5play
TikTok Coin Generators: Fact or Fiction?
Les secrets de l'obtention de pièces gratuites sur TikTok
Coin Master Free Spins Today: Quick Tips
Avakin Life Avacoins Generator Risks: The Truth
Free Credits in Bingo Blitz: Where to Find Them
How to Get Spins in Coin Master Legally and Quickly
all free primogem promo codes in genshin impact 2023 youtube
Free ZEPETO Zems: The Game Changer
match masters match masters free coins match masters cheats
Free TikTok Coins Today: Quick Tips
The Science of Gems Farming in Brawl Stars
giveaway how to get free gems on dragon city without
family island hack cheats readme md at master github
hay day free diamonds generator no survey no verification
litmatch mod apk unlimited diamond v5 1 0 0 moddroid io
myths of moonrise codes january 2023 techfornerd